Weird Christmas Culture in Japan
How's everything going?
Today I'm gonna talk about how Japanese people spend Christmas days here. We have a weird "Christmas culture" here in Japan.
Christmas is the event for couples not for family
In Japan, people spend Christmas day with lovers. It's very unique culture and people tend to feel kinda sad if we spend Christmas with family.
Nowadays more and more people enjoying Christmas with friends (Like cheers to being "single")and share their fun time through Instagram or whatever social media which is interesting to see.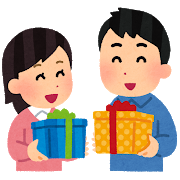 We have Christmas cake not Christmas pies
Christmas cake is available at any super market and conbini. (I personally love Christmas cakes from conbini. They have a variety of cakes and people start preordering one middle of November.)
After dinner we gather around the cake and celebrate our Christmas. It's more like a birthday party than Christmas.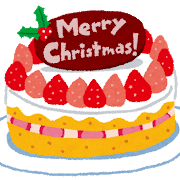 Christmas dinner…..of course KFC!!!
There must be a long line in front of any KFC on Christmas day and everybody must be craving for fried chicken for Christmas dinner.
It might come as a surprise, but we don't really eat Turkey much in Japan, so instead of turkey…..let's eat chicken! That makes sense!
This year, I really hope you will have a great time with your family or your love. If you are in Japan, please have a "Meriiiii Kurisumasu!"