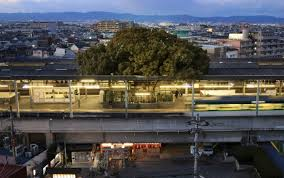 Top 3 areas to eat in Osaka, Japan.
There are many things to do in Osaka for your bucket list!! Osaka is known as the food capital of Japan with fresh seafood from Osaka Bay and produce from surrounding mountains.
Therefore there are a lot of local Japanese bar you must try in Osaka. We are going to share with you 3 unique and local areas in Osaka.
1, Ura-Tenma
North food district at Tenma, about 4 minutes by foot from JR Tenma Station. Ura means back, rear and reverse side. It means back alley in this case. New restaurants are opening one and after these days at Ura-tenma. The picture below is called " Chochin-dori ", an arcade lit up with approximately 700 chochin lanterns!! The street is lined with various bars, so you can short-time-drinking and bar-hop. FYI, bar-hop is called " Hashigo " in Japanese.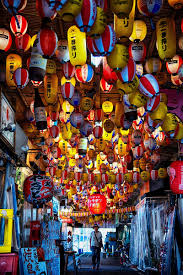 2, Kyobashi
Surely every one is familiar with famous Osaka pleasure districts Umeda in the north and Namba in the South, so here is a look at the often overlooked district of Kyobashi, which has a distinctly old-fashion feel to it. There is a little street with real historic feel and great line up of " standing " bar. If you can fit, here you can drink and have a snack while  rubbing shoulders with locals.
3, Kayashima
As you can see the following picture, a 700 year old tree on the platform. Kayashima station is known for a camphor tree standing in the middle of its platform. Kayashima is a small town  that's not written up in any guide book, There is a shopping street called " Kayashima Chuo Shotengai ", filled with local Japanese bars loved by everyone in the neighborhood. Today the giant camphor tree continues to keep a peaceful watching over the town and the surrounding area. We highly recommend you to visit to Kayashima.