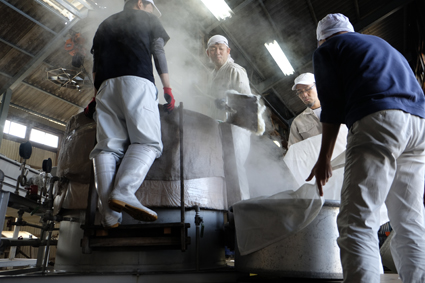 You can make your original Japanese sake!
Hello everyone!

Have you ever wanted to make original sake? Or have you ever looked for a wholesaler who can help you make original Japanese sake from scratch?
We are the only wholesaler in Japan that take an order for Japanese sake OEM.

We can work with local sake breweries in Japan to help you create unique sake to suit your tastes.

Of course, we will use labels and bottles that meet your needs.

This will be a one-of-a-kind sake that only you can handle.

In addition to making original sake by OEM, please feel free to contact us if you have any inquiries about Japanese sake. We will do my best to meet your request.

We will continue to cooperate with Japanese sake breweries and strive every day to convey the goodness of sake to the world.

Thank you for reading our blog!
See you soon!