New sake with Denim label
What is the Denim label?
We have added a new product to our product lineup, "Denim sake", which features a label made of denim.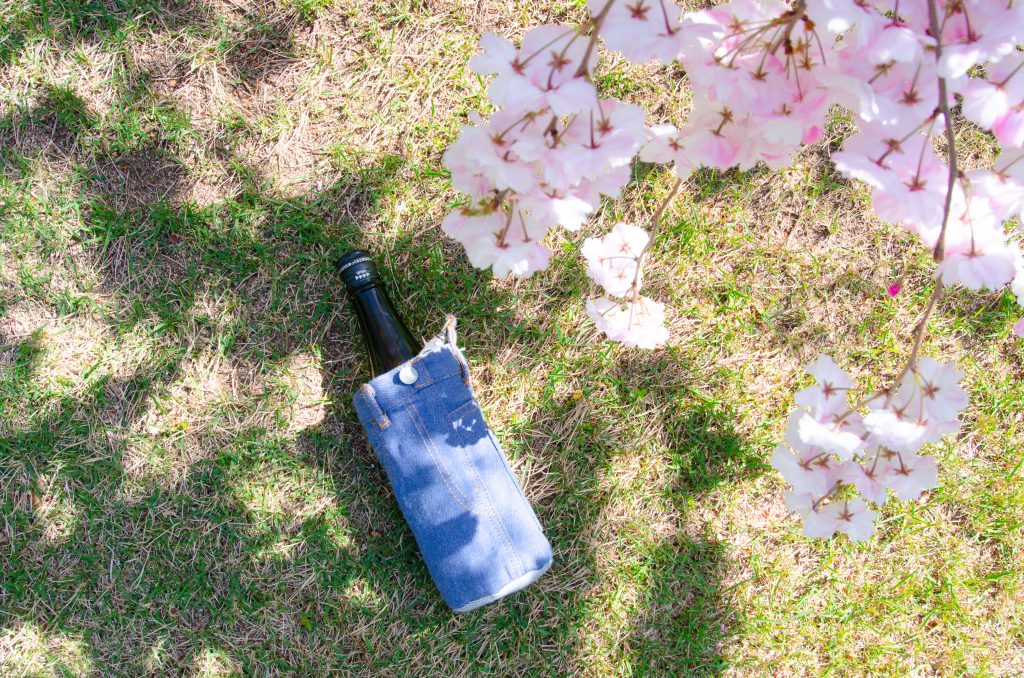 ・What are the characteristics of Japanese denim?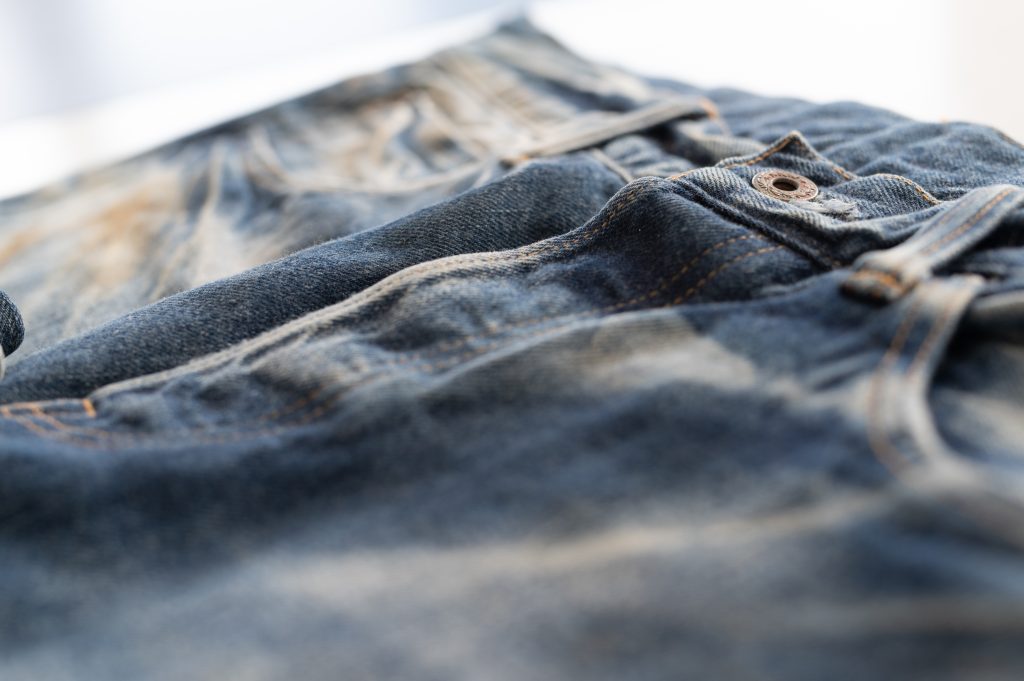 The birthplace of Japanese denim is said to be Kojima, Kurashiki City, located in Okayama Prefecture.
Japanese denim is characterized by its high quality, color dyeing, and careful sewing. Compared to major overseas brands with mass production systems, Japanese craftsmen with dexterous hands pay close attention to every detail of the denim they make, which has attracted the attention of users seeking high-quality denim and made it popular in many countries.
・Denim compared to denim from other countries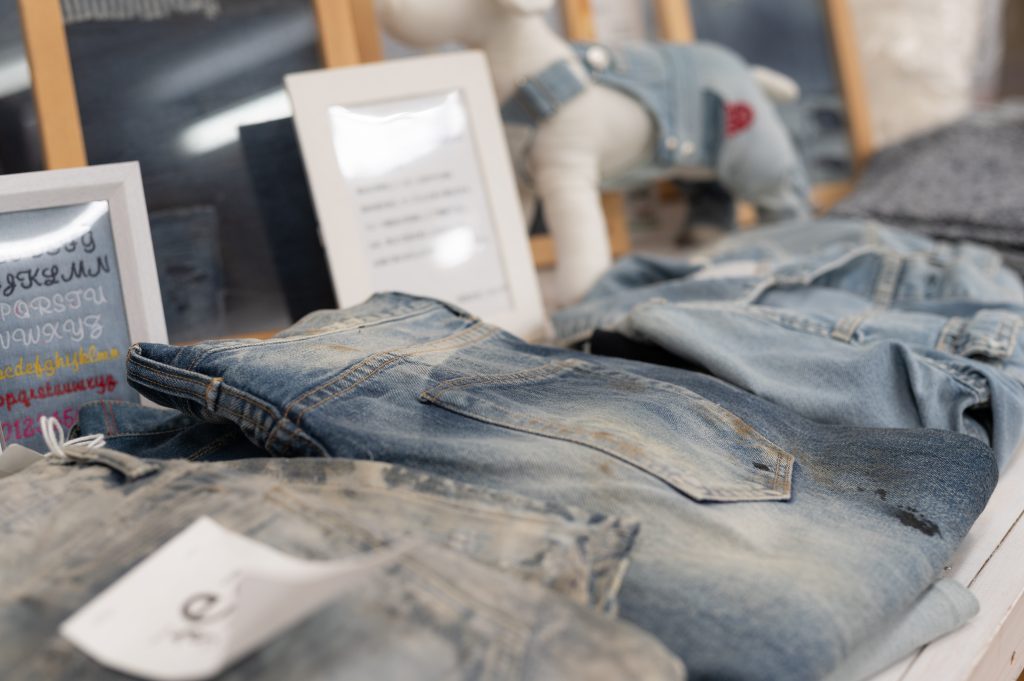 Depth of color fading: Japanese denim is generally known for its deep color fading and unique aging characteristics. Japanese denim is often dyed using a traditional dyeing technique called indigo dyeing, which causes the color to gradually fade with wear. In contrast, denim from overseas is usually artificially processed or minimally faded, and does not fade as deeply as Japanese denim.
Different weaving techniques: Japanese denim is often made using traditional weaving techniques and is characterized by its weaving method. For example, Kojima jeans produced in Kojima, Okayama Prefecture, are very densely woven and have a hard, firm texture. In contrast, foreign denim is often thinner and softer in texture.
・About Denim Sake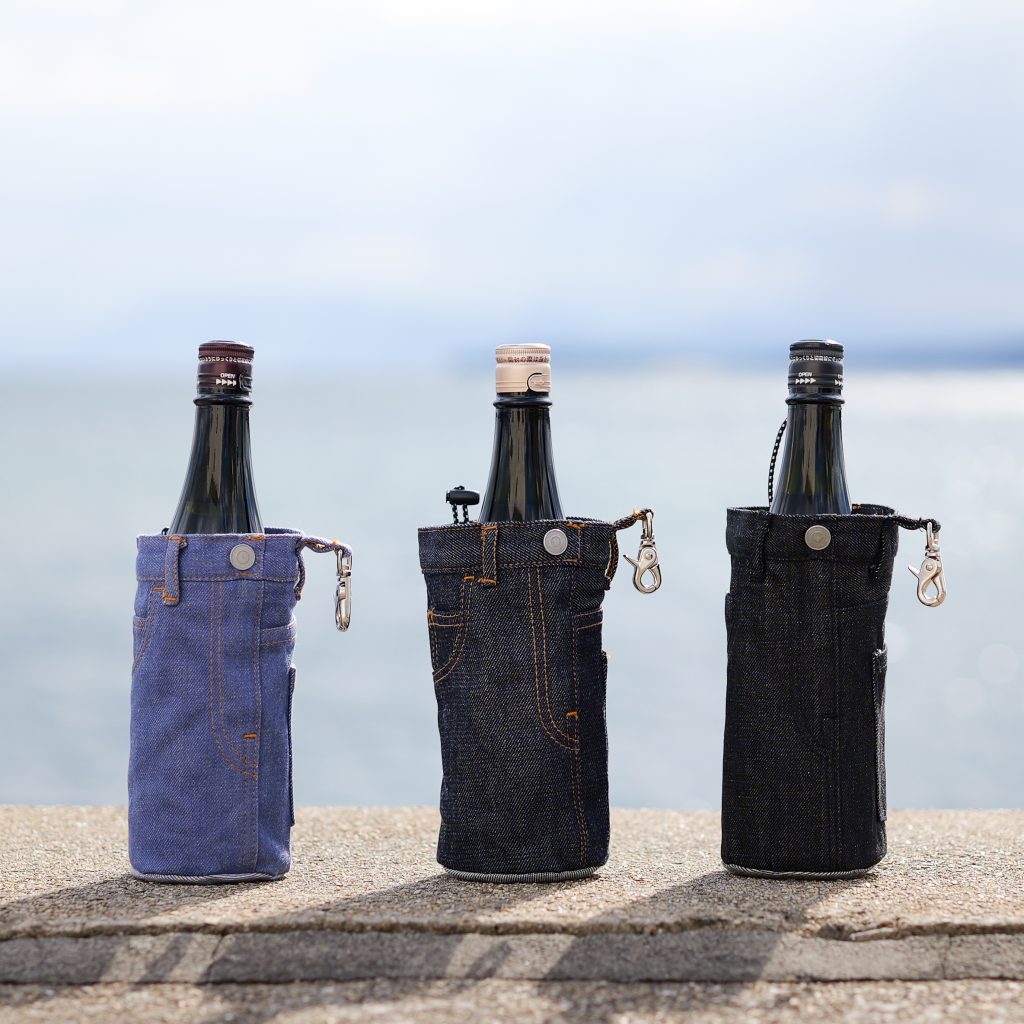 Denim sake is made from a sake brewery located in Kojima, Kurashiki City, the same area where Denim originated.
Kojima, Kurashiki City faces the Seto Inland Sea and is known for its rich marine products, so as a pairing, sashimi and sushi go well with this sake.
The brewer of this sake also strives to create a sake that is well-balanced between the three main ingredients: a mild aroma, a rich flavor with a hint of rice flavor, and a sharpness that will not wear you out.
We can also make your original sake on an OEM basis.
Of course, we also offer labels made of Denim like Denim sake. If you are interested, please contact us through our inquiry form.