Pet Products Made with Denim
Hi there!

We are pleased to introduce our new pet products made of denim from Kojima, Okayama, the birthplace of Japanese denim.
1, Denim Pet Bed
This high-quality pet bed is made of polyester denim fabric.
The striped fabric is made of 100% linen. It has excellent water absorbency and wicking properties, and is durable and long-lasting.
Linen has excellent air permeability and moisture retention properties, making it suitable for all year round. The more you use it, the more comfortable it becomes against your skin and the more your pet can enjoy its change.
2, Denim Carry Bag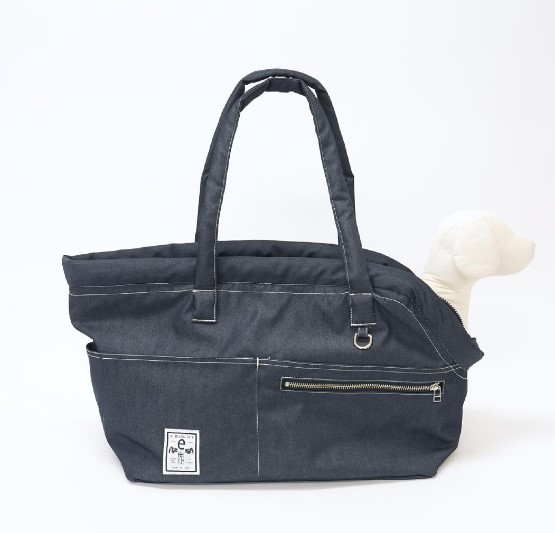 One side of the bag's mouth is angled to make it easier to put the pet's face out of the bag.
The mouth of the bag and the handles are cushioned so that your pet's body will be in contact with them.
3, Denim Styles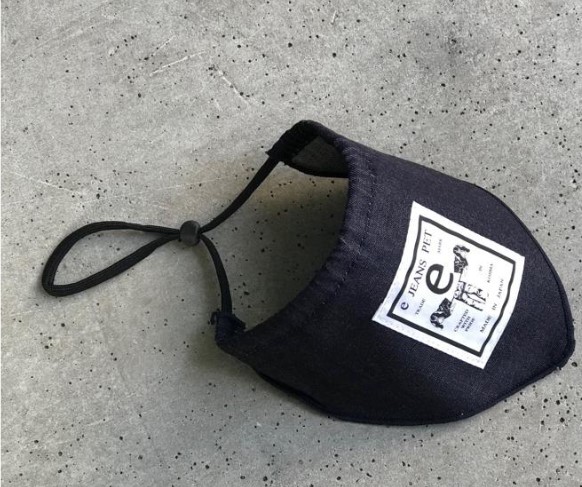 This product is made using leftover fabric from high-grade denim.
The high-grade denim is comfortable and durable for your dog.
It is carefully sewn and finished simply. You can easily enjoy denim coordination.
4, Denim Mat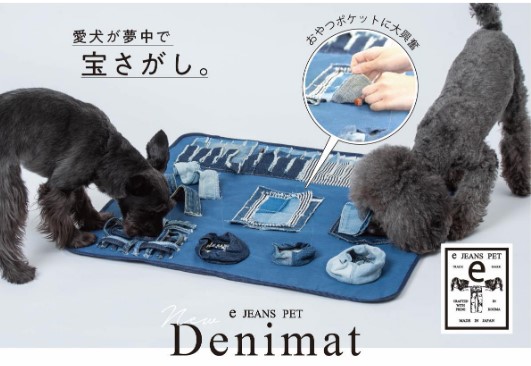 You can hide your dog's favorite treats and toys in the pockets and flaps, just like a treasure hunt in the grass.
Your dog will play like a treasure hunter in the grass.
The material used is reused high-grade denim wear, and our original "sterilizing ozone treatment" is applied to make it a clean and safe playground.
This makes it a clean and safe playground.
With two functions in one mat, "play and development" and "sterilization and cleanliness," your dog will play lively on the "Denim Mat. It will become a new plaything for dogs.
About OEM using Japanese Denim
We accept not only pet products but also OEM to create various products using denim.
We can accept orders even for small lots, so please contact us if you are interested.

Thank you for reading our blog!
See you soon!