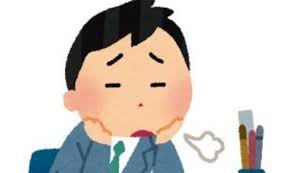 May Blues in Japan
Hello! How's everything going?
In Japan, it getting warmer and warmer and some people already wear short sleeves.
Today, we are going to talk about May Blues in Japan.
Have you ever heard May Depression?
It refers to a state of blues for people who cannot adapt to life changes during April.
As you may know, in Japan, April is when the people like new employees and university freshman try their best to blend into the new environment.
However, the long Golden week holidays then come and cool down their motivation.
They will find it hard to bring back their motivation and ultimately feel powerless.
If these unusual physical and mental conditions keep going on, there is a possibility that May sickness has escalated into mental sickness.
If that happens, please have your health checked at the hospital as soon as possible.
Just don't push yourself too much!!
Thank you for reading our blog:)
Have a wonderful day!