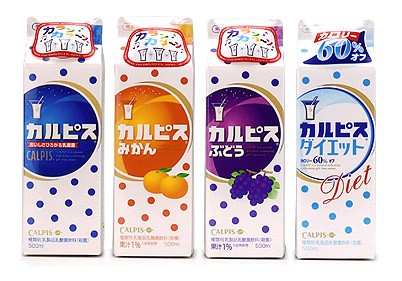 JAPAN ONLY: Weird Name of the Items Series [No.4]
"Calpis" is loved by generations of Japanese people.
This is a staple Japanese drink that is mixed with water, and I've heard it spoken as "Cow piss" in English.
As the company selling this product thought it would never sell overseas, the R&D department changed the exported name to "CALPICO".