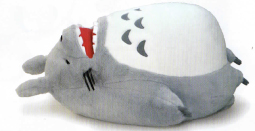 I'll tell you a story about Studio Ghibli
Studio Ghibli was founded in 1985 and has released various animations, and the film called "Sento Chihiro no Kamikakushi (Spirited Away)" was awarded 1st place on the "List of highest-grossing films in Japan" and even the Academy Awards in the USA as well.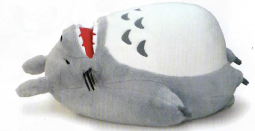 Studio Ghibli animation, whose original two-dimensional hand-drawing-style way, unlike the Hollywood fashion, was highly evaluated, and the way of thinking 'The animation is only for kids' that people in the USA used to have was finally smashed.  Even though Studio Ghibli has been creating such novel viewing to the world, I often hear that it's hard to get their goods!
I hear some foreign people visit Japan just to get those characters' goods….
I want the "Kao-nashi" goods from "Spirited Away"!
If anybody has such requests, we can offer you some kinds of Kao-nashi goods.
To all the fans of Ghibli, please feel free to let us know from here!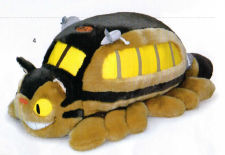 Also, this is the accommodation facility which was the stage of Spirited Away.
Why don't you visit here next time you come to Japan?
http://www.kanaguya.com/