Delicious combination of Nissin Ramen
Nissin Foods will release four new products to the "Cup Noodle Super Combination" series on September 12. The "Cup Noodle Super Combination" series was launched in 2021 and was well-received. The way of eating Cup Noodle by mixing flavors has become popular on social media, so Nissin aims to increase sales by adding more products to the series.

  Nissin combined two standard flavors and verified the combination of noodles and ingredients that go well with the base.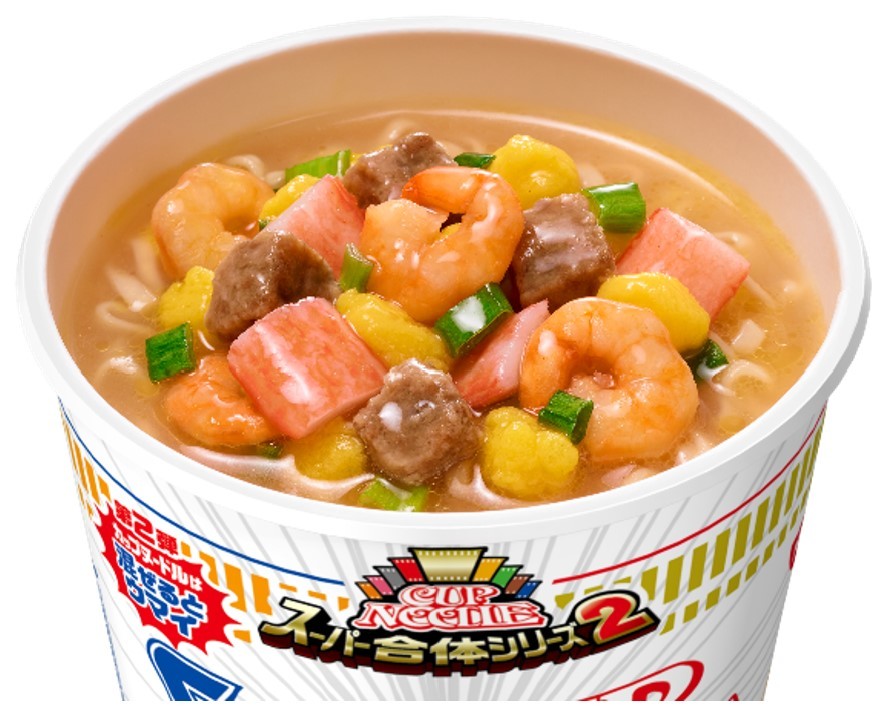 Cup Noodle & Seafood Noodle" combines the original peppery soup of "Cup Noodle" with a rich seafood soup enriched with the umami of seafood and pork. The noodle soup is made with a combination of supple and smooth noodles, mystery meat (seasoned minced pork), shrimp, crab-flavored fish cake, scrambled egg, and green onion.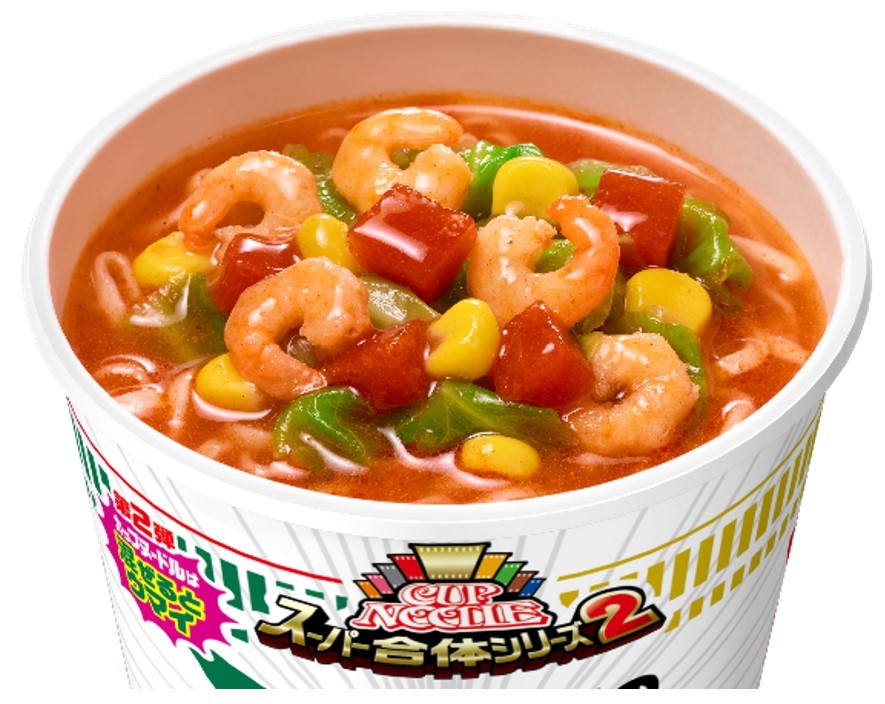 Chili Tomato & Tom Yam Kung combines the sweetness and acidity of tomatoes with the tanginess of chili tomato soup and Tom Yam Kung soup with various spices in a seafood broth base.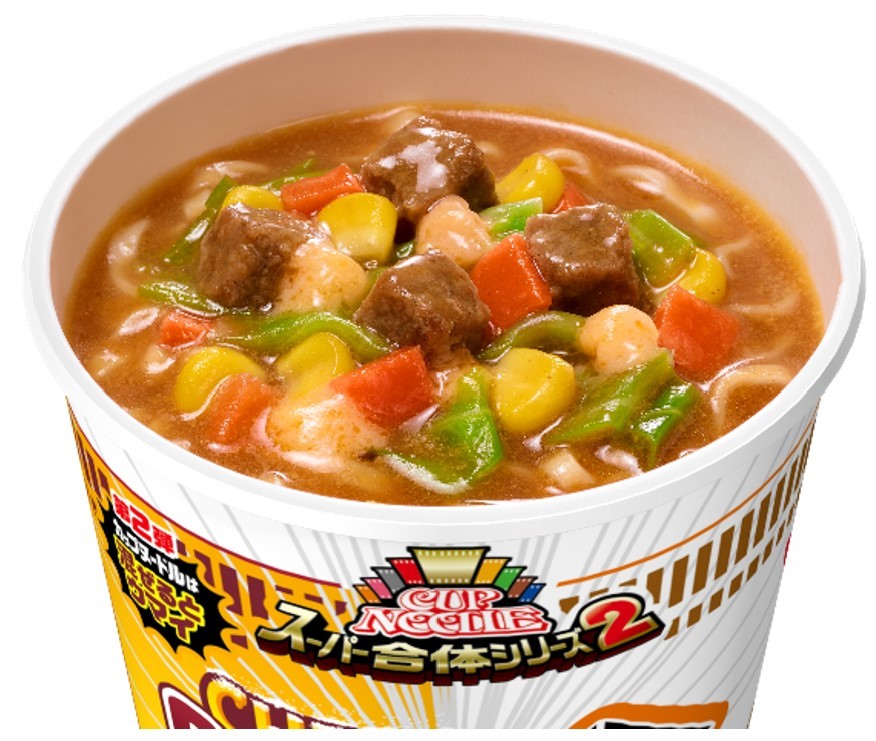 European Cheese Curry & Miso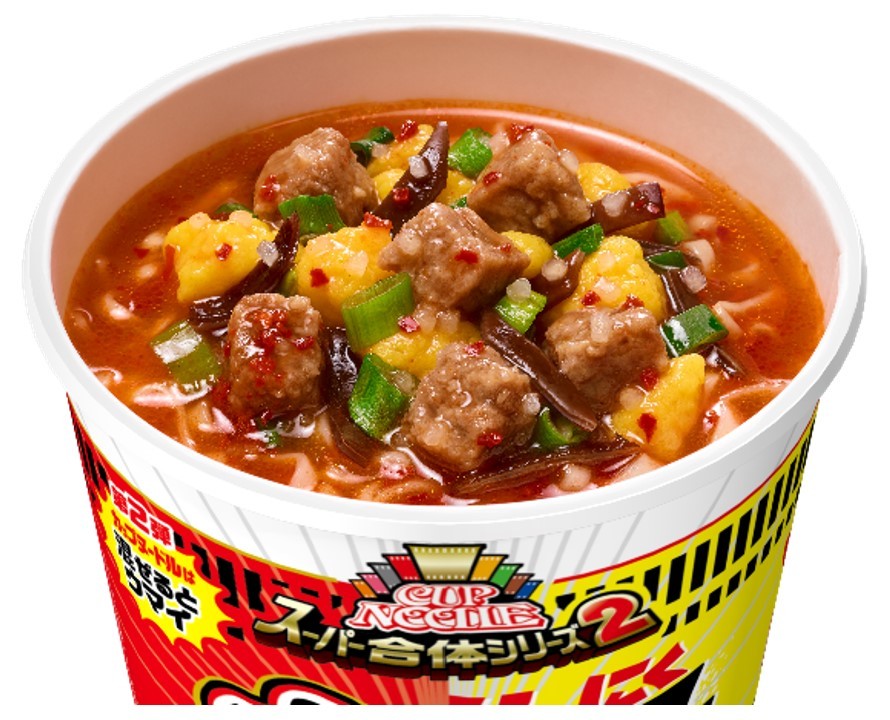 Spicy Noodle & Garlic Pork Bone Soup will also be released.
Tsutomu Shirasawa, The Brand Manager of Nissin Foods says: "First, we mix and eat them in a near 1:1 ratio, rank them with a 0:1 ratio, choose the ones that seem to do the best, and then the development team balances the combinations. "
 For example, in the case of the combined flavor of European cheese curry and miso, the ratio is 1:2, with more miso because curry and cheese have stronger flavors.
Tsutomu Shirasawa: "Compared to our new product, it sold about 1.5 times as much per product and was so well received that it sold out in an instant."
The first in this combined series was released last year.
With the launch of the second series next month, social media is already asking, "What a thing?! The idea is brilliant," "I love them individually too, but I wonder how they are doing together," "I want to conquer all kinds this time. I want to buy a whole box of the flavor I like best." Various comments were received.
 According to Nissin Foods' in-house survey, the "Spicy Noodle & Garlic Pork Bone Soup," a perfect mixture of the soup and spicy noodles, came in first place.
Would you like to give these combinations a try? Which flavor would you want the best? 5 days to go until the release! Let's stay tuned!
See you next time!