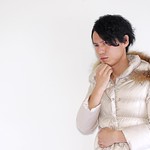 Coronavirus: Infection spreads through entire Nation
Hello everyone. Welcome to another vlog.
It is been almost a week since we entered March and Japan's national flower, of cherry blossoms, is on its way to show their beautiful pebbles. However, the news of Coronavirus is hitting all the headlines in the media.
Coronavirus is a large family of viruses that cause illness ranging from the common cold to more severe diseases and they are transmitted between animals and people.
At this point, there are 98,421 confirmed cases worldwide and 3,385 people died from the disease. Viewing the numbers by country, China had the highest number with 80,552, Republic of Korea with 6,284, Japan with 364, and USA with 226.
Please be careful with places where you go, so you can avoid being infected by the disease. We have attached a link that gives instructions on how to prevent and treat the disease, given by the CDC.
https://www.cdc.gov/coronavirus/2019-ncov/about/prevention-treatment.html
Please take this matter seriously and be safe.
I hope you have a wonderful day and weekend.