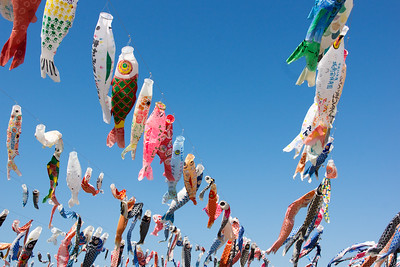 Children's day
Thank you so much for coming back to Musuvi's blog! As we said Japanese have special holiday " Golden Week " in May, I am going to introduce one of lovely day " Children's Day " on from Golden week public holidays.

※Musuvi take holidays from May 1st – 5th in 2021 same with the other Japanese companies.
Children's Days is the holiday to celebrate children and their individual characteristics and wish their happiness. Until 1948, this day was known as " Boy's Day " , but it was changed to Children's Day to be more inclusive.
We ready special foods and items for this special day I wrote down below .
*Carp Streamers (Koi Nobori)
Carp are energetic and strong, characteristics desirable in young boys , so on Children's Day, there are many families who fly crap streamers.

*Samurai Warrior Helmets (Kabuto)
These military helmets hold special significance as they are associated with power, stamina and masculinity. Many families also display traditional samurai warrior helmets (kabuto).

*Kashiwa-mochi
Kashiwa-mochi is a traditional Japanese sweet that is enjoyed on the holiday. It is a sticky rice cake (mochi) stuffed with red bean jam (azuki). Then it is wrapped in an oak leaf.

*Chimaki
Chimaki is sweet rice dumplings wrapped in bamboo leaves. While kashiwa-mochi developed in eastern Japan, the people living in western Japan and western Japan developed Chimaki since The west had few oak trees for Kashiwa Mochi.
I really appreciate reading my blog about Children's Day lastly! Hoping you all have a great day 🙂
Thank you so much,
Musuvi