Autumn is coming!
These days, the weather in Japan has started to turn cooler.
Summer is coming to an end, and it's almost time for autumn!
Autumn is the time to see the maple leaves! The beauty of the red and orange leaves.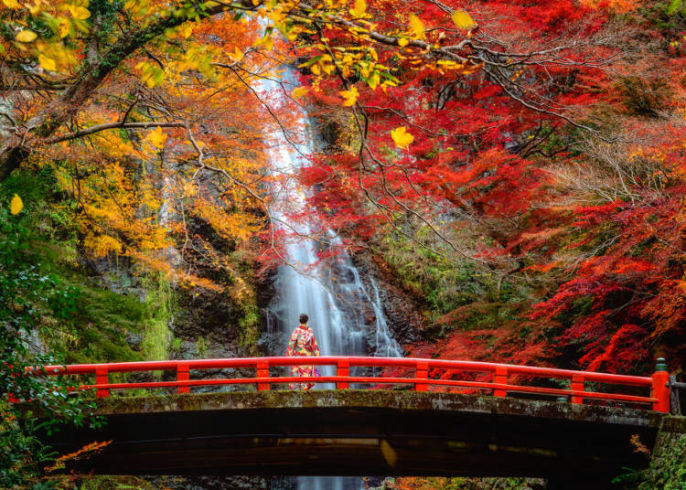 Minoh, which is about a 30-minute train ride away from Osaka Umeda, has been a popular spot for autumn foliage viewing for a long time!
You can eat maple-leaf tempura on the way to Minoh Mountain and there are many Japanese monkeys on the mountain, making it a famous spot.
Another highlight of autumn is definitely ginkgo!
The ginkgo trees on the street along the Midosuji, the main thoroughfare in Osaka, turn into beautiful yellow leaves in autumn.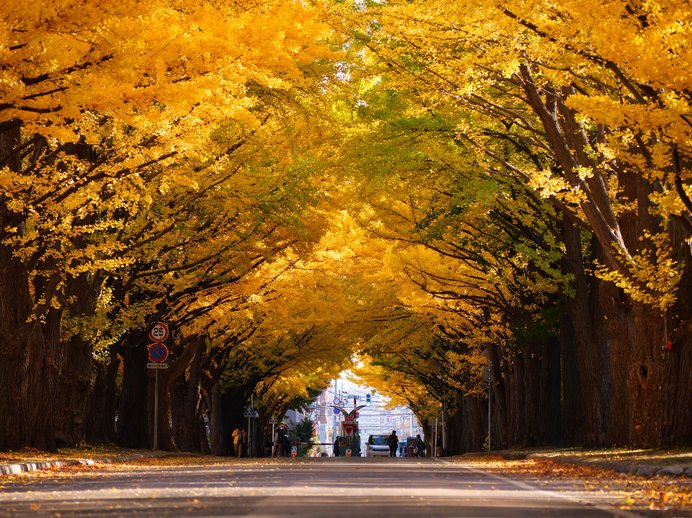 However, you must pay attention to the ginkgo nut with the peel!
The nut emits a stench, and it smells so bad if it falls to the ground and rots, the whole area will be filled with the stench.
The stench is so bad every this season. If you accidentally step on these ginkgo nuts, your shoes will stink. The rotten nuts make it easy to slip and fall on the road, so when you're admiring the beauty of the yellow leaves of ginkgo, you have to watch your step!
When it comes to autumn, it's all about the food!
As the weather gets cooler, people's appetites get way better! I eat greedily during Autumn, and get weight,,, The snacks in the Autumn version is just too irresistible!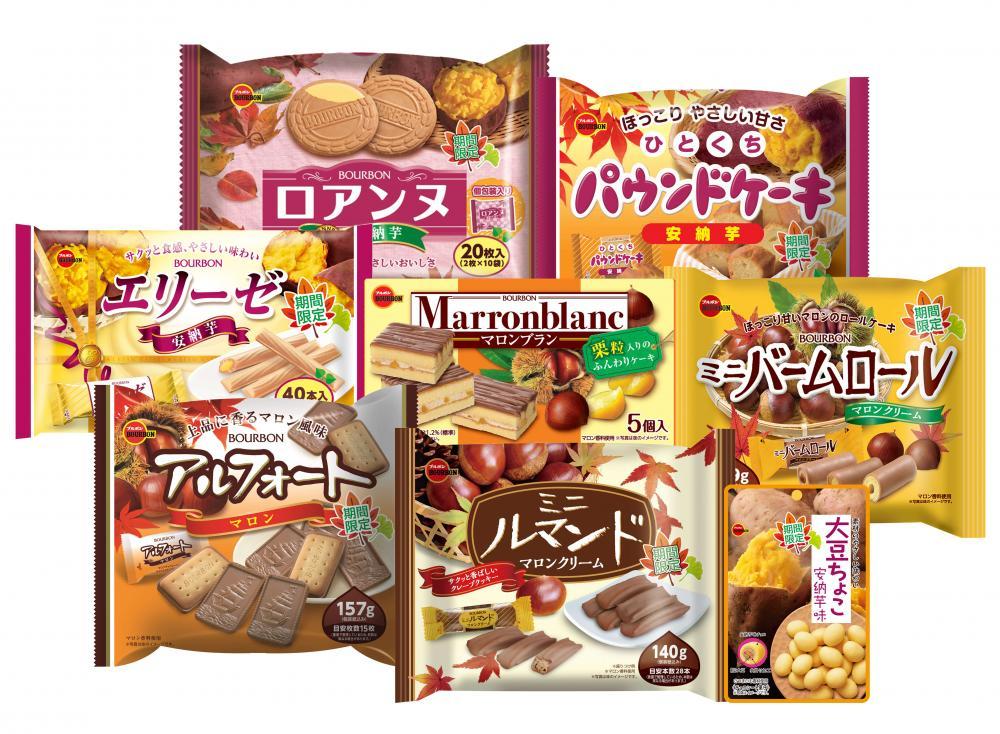 Persimmons, chestnuts, and sweet potatoes are the representative foods of autumn in Japan.
During this time, you can find various kinds of sweets made from those flavors in supermarkets or convenience stores.

And in recent years, since Halloween celebrations are suddenly super popular in Japan, various kinds of pumpkin desserts have also been created. And they are all with slightly sweet for 「otona」which means adults in Japanese.
I look forward to the Autumn dessert every year. Traveling abroad is gradually no longer regulated by the policy, can't wait to come to Japan, huh? I would love to recommend you guys come to Japan to have these delicious snacks!