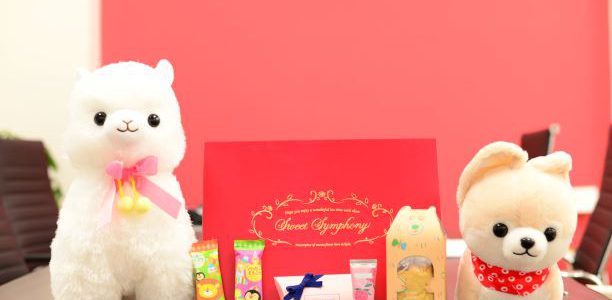 What we got as 'White day' present♡
Thank you so much for coming back to our blog!
Today's article is 'what Japanese ladies can get as white day present'♡
I was considering the different sentence firstly, but one of my colleague gave me one what bout sharing the presents we got at our work place?
I felt it should be interesting to write, so I am going to share them and our happiness with you 😉

First one is cute cookies and chocolate that is animal motif.
Ladies said how cute they are !! when we saw these adorable snacks!
I would like not to eat yet, so I might enjoy looking until their best before day is close.
Second one is Japanese famous makers gofuru and chocolate snack gift box. I have eaten this makers snacks since I was a child, they remind me happy memories with my family!
Last one is good flavor hand cream from popular and famous maker.
Actually, we requested our boss to present us hand cream for our White day, and he accepted our request and choose really good one!
We are appreciate our colleagues kindness and great presents for us 🙂
I would like to enjoy like this event and work with them as long as I can.
I hope you also enjoy your own White day♡!!

Thank you so much for reading!