Tsuburanahitomi Series
Hello everyone,
Do you alredy know the popular GachaGacha Tsuburanahitomi series?
Yell original IP born from a single character sketch in 2019.
With a unique and simple style and two round and cute eyes, he breathes life into various things as a character. Because of its cuteness it has become a very popular Gacha, and recently various series have been released.
What kind of series are there in Tsuburanahitomi? Tsuburanahitomi series have various series! I'll introduce some of them.
■ Bento box series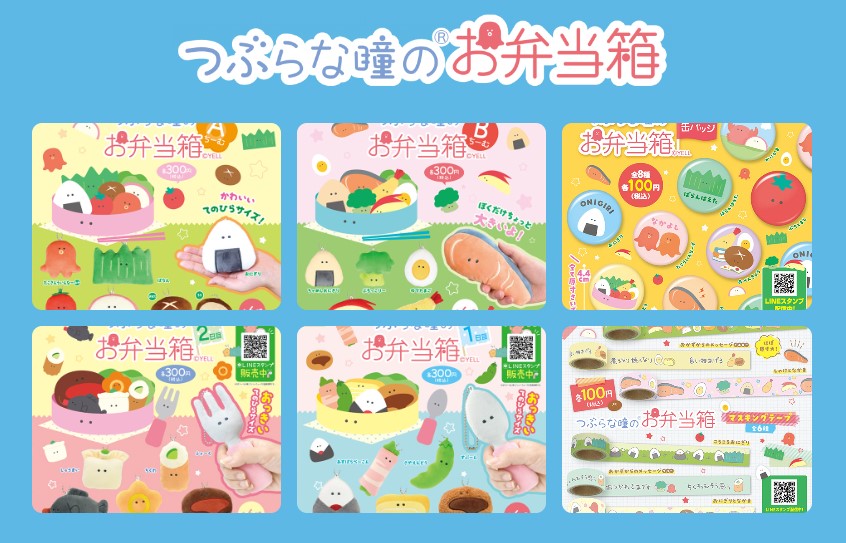 ■stationery series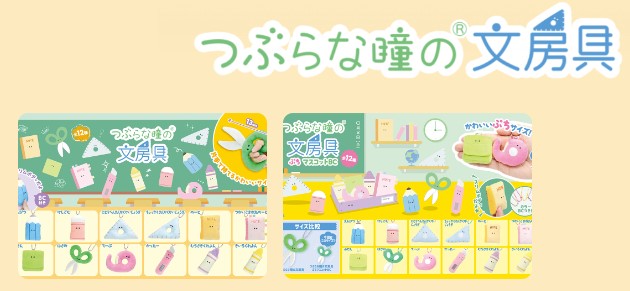 ■Izakaya series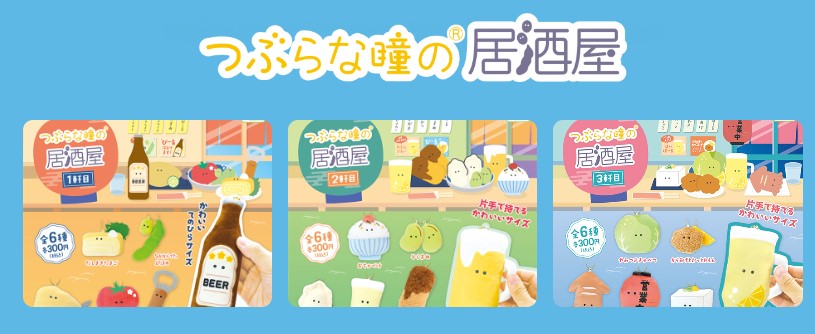 It's full of playfulness and very cute! There are many series. If you want to see other series, check it out on the website below! https://tsuburanahitomino.com/
Since the release of Tsuburanahitomi , it has gradually gained popularity through word of mouth as a cute but timeless character, and currently there are 16 series with about 370 characters.Currently, they are focusing on prize capsule toys, and more than 350 characters have appeared! Summer 2022 Prize Market scale of about 3 billion yen for capsule toys alone!The number of Twitter followers is increasing year by year, and it is popular regardless of gender.Many fans have posted about #Tsuburanahitomi on Twitter and other social networking sites!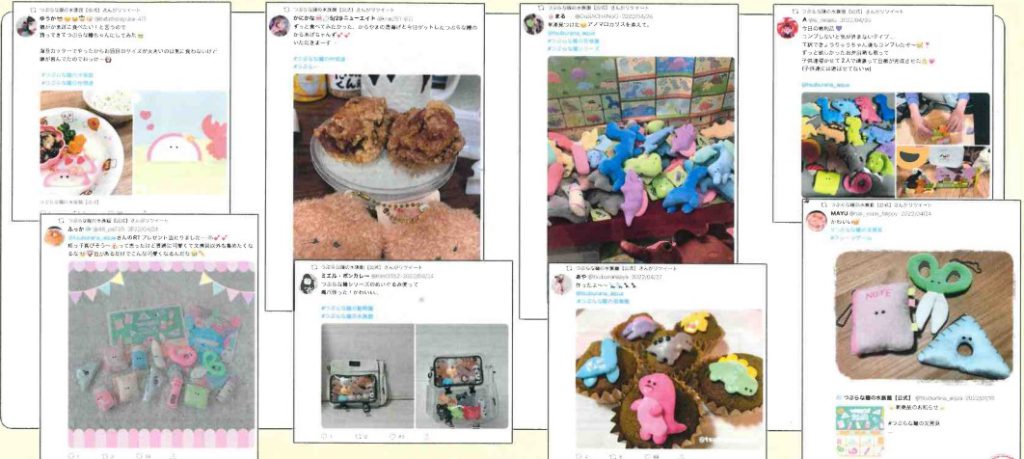 Plans for new products and new series will be decided in the future, so be sure to check out the Yell product catalog that is updated every month.
If you have any questions, please feel free to ask us!
★click here!★
See you next blog!