Premium Ghana 3items
Lotte Co., Ltd. released three "Premium Ghana" items from the "Ghana" series, which melts in your mouth, on January 17th.
⚫︎Premium Ghana Twining Supervised Draft Chocolate <Earl Gray>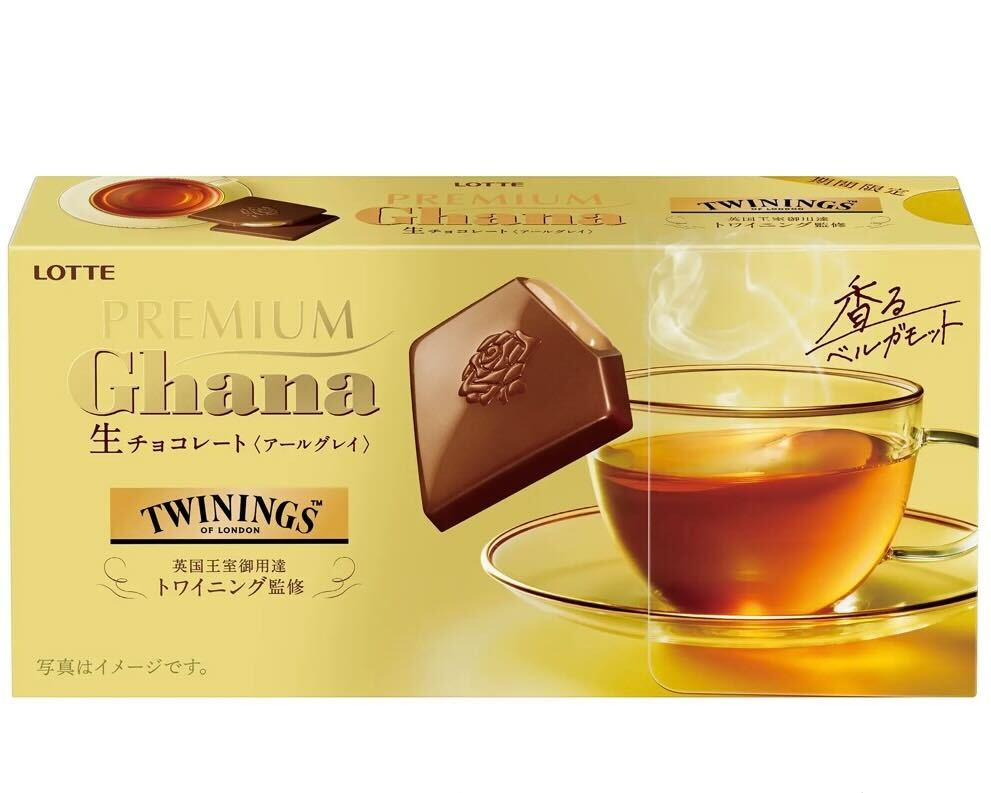 Raw chocolate supervised by Twinings, a purveyor to the British royal family. Melt-in-your-mouth ganache inspired by Twinings' Earl Gray with the scent of mild astringent black tea and refreshing bergamot. By confining it in a thin shell of Ghanaian milk , it has a luxurious texture that melts in your mouth.                             
⚫︎Premium Ghana Truffle Supervised by the Highest Ranked Tea Master <Gyokuro>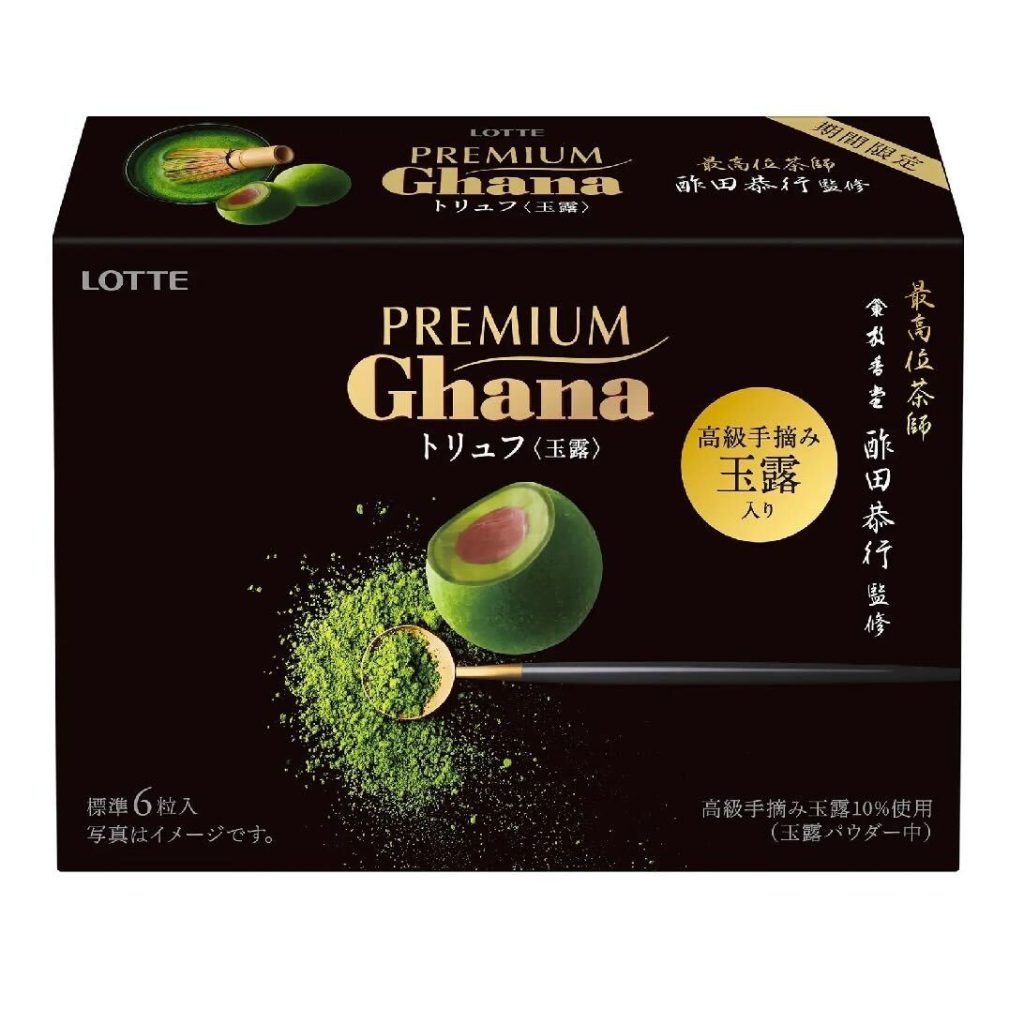 Gyokuro truffle supervised by Yasuyuki Suda, the top tea master. It took a lot of time and effort to make it into 3 layers. Rich Ghanaian milk that melts smoothly in the mouth, chocolate with high-quality hand-picked gyokuro with rich flavor, chocolate with rich aroma and high-quality hand-picked green tea You can enjoy the harmony of milk, gyokuro and matcha.
⚫︎Premium Ghana Fruit Chocolate <Ripe Yubari Melon>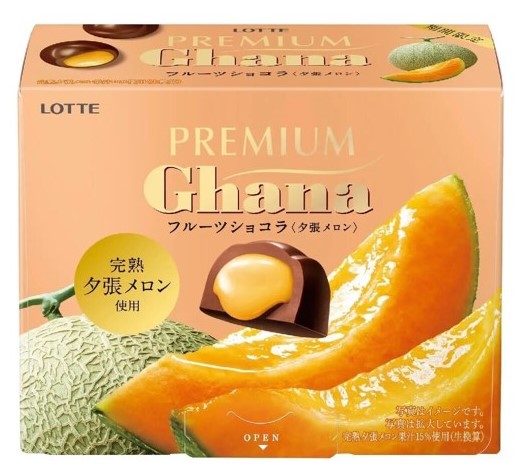 High-quality chocolate made with carefully selected fruits.  Fruit chocolate filled with the mellow and mellow aroma and freshness of ripe Yubari melons is wrapped in rich Ghanaian milk.  The harmony of juicy fruit with plenty of fruit juice and smooth Ghanaian milk invites you to a slightly luxurious healing time.
How is it? It is a special product packed with specialties unique to the Valentine season, tailored like a specialty store.
Please enjoy these products that you can enjoy a luxurious moment as a reward for working hard today.
Thank you for reading our blog!
If you have any questions please feel free to ask us 🙂 click here!
See you next time!