Pairing in Japanese Sake.
Pairing is…
Pairing in Japanese Sake is meaning that you can enjoy sake even more deliciously by eating a dish that goes well with sake.
How to enjoy pairing?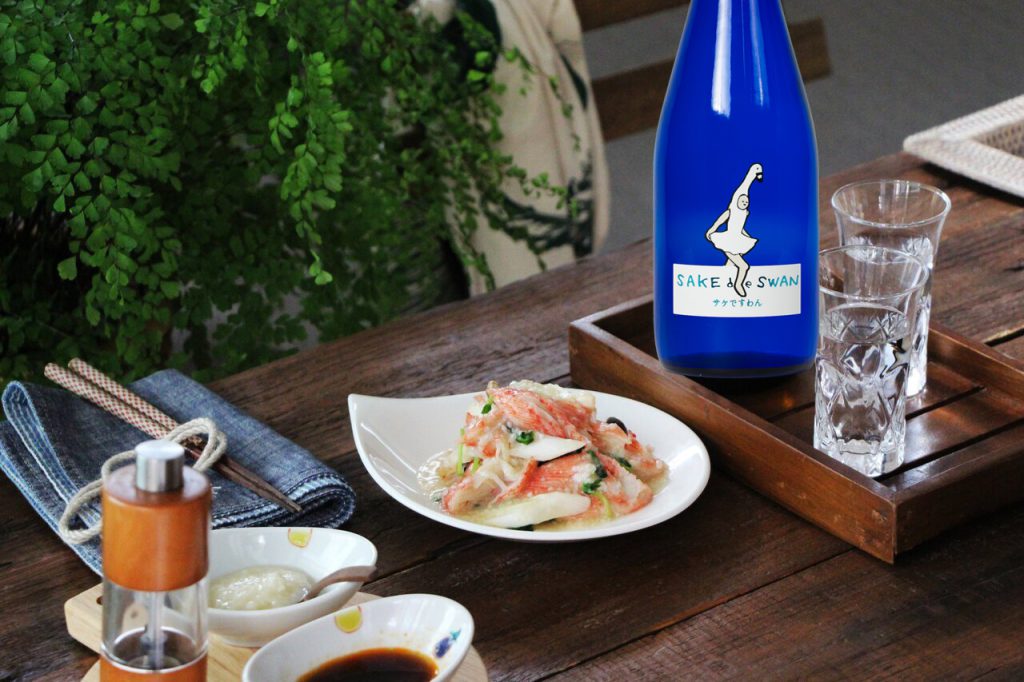 First, divide Japanese Sake into four types.
1. Japanese Sake with a high aroma.
2. Japanese Sake with aging type.
3. Japanese Sake with fresh type.
4. Japanese Sake with rich type.
For type 1 , it goes well with the simple dishes that make the best use of the ingredients and the ingredients themselves such as salads and fruits. Not very suitable for flavorful dishes.
For example salad,sashimi and fruits.
For type 2 , the complex and delicately harmonious powerful aroma and rich taste make the dishes go well with the deeply seasoned ones. Raw fish and shellfish are not suitable because they erase the taste of the ingredients.
For example cheese and spicy dishes.
For type 3 , it shows a high compatibility that makes the best use of the characteristics of cooking over a wide range. However, it is repulsive to greasy dishes.
For example tofu, seaweed and mountain vegetables.
For type 4 , it goes well with well-seasoned dishes. Since sake itself has a range of aromas and tastes, the same balance is required for cooking. It harmonizes with deep flavor and rich dishes.
For example meat, stews and grilled chicken.
About us
If there is any Japanese sake you would like to carry in your store, please feel free to contact us! https://www.musubi-jp.com/blog/contact/
We also have EC store. You can purchase our original sake at SAKURA TOWN (https://sake-kampai.com/)
Thank you for reading!
Now you have a perfect about pairing in Japanese Sake!
See you next our blog!