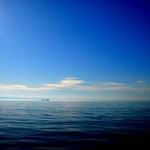 Marine Day
Marine Day is a day on the third Monday of July, which is intended to express gratitude for the benefits of the sea and to wish for the prosperity of Japan, a maritime nation.
There is no fixed custom for Marine Day, but events related to Marine Day are often held in various places.
Marine Day began in 1941 (1941) with the establishment of July 20 as "Marine Day."
The selection of July 20 derives from the day in 1876 when Emperor Meiji, on his way back from a tour of the Tohoku region, landed cheaply on the lighthouse inspection ship Meiji-maru from Aomori to Yokohama via Hakodate.
There were several campaigns to make July 20 a national holiday, including signature campaigns. In 1995 (1995), "Marine Day" was established and July 20 became a national holiday.
Other countries also have sea-related days and weeks, but only Japan has Marine Day as a national holiday.