Japanese Halloween Snacks
In this article, we'll introduce our some picks of Japanese halloween snacks from Japan, from humble pumpkin pie to elegant high tea! It's easy to get into the Halloween spirit in Japan, with its fun dress-up festivals and wealth of cute costumes, decorations, and foods to choose from. If you're in Japan in October, you shouldn't miss out on all the limited-time-only treats available for Halloween!
★Morinaga Halloween Angel Pie Pack – Vanilla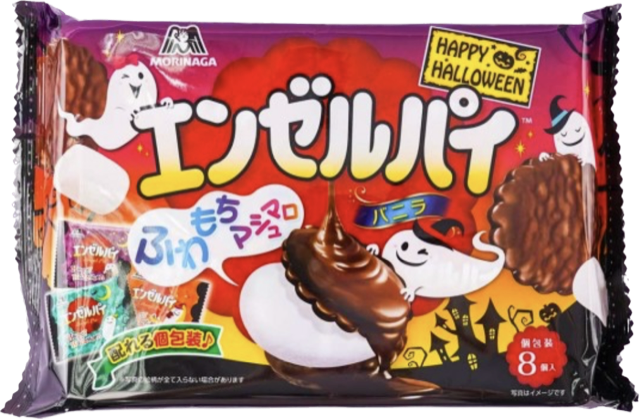 Savor the sweetness of these vanilla marshmallow cream and chocolate fondue-filled snacks! Each piece is coated with rich milk chocolate and is individually wrapped in special ghost prints.
★Lotte x Calbee Koala's March Halloween Cookies Share Pack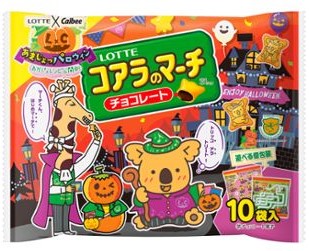 This Halloween-themed pack of koala-shaped cookies filled with chocolate is perfect for sharing with friends on the spookiest day of the year. It's covered in prints of Lotte and Calbee characters all dressed to scare! Each small bag in the pack also features Halloween prints.
★ Meiji Kinoko No Yama & Takenoko No Sato Halloween Snack Bag
Have fun sharing these spooktacular chocolate-covered biscuits with your friends while trick-or-treating! This huge bag contains six Kinoko No Yama bamboo-shaped treats and six Takenoko No Sato biscuits that look like mushrooms.
There are of course plenty of other spooky and fall themed Halloween snacks out there to choose from, but if you're looking for something easy to pack, or for something to treat yourself to, these are some of the best Halloween snacks you can find.
All of them are my favorite!Would you try to get it too?
If you have any questions, please feel free to ask us whatever you want!
To contact us click here!
see you in the next blog:)
Happy Halloween!