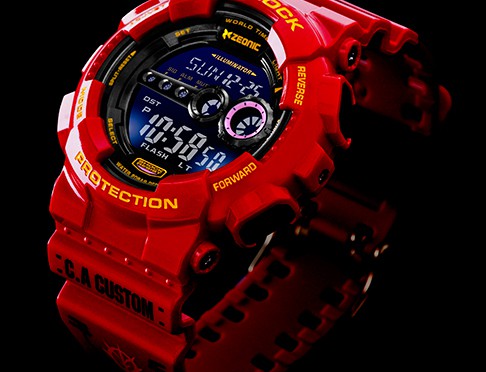 Only available in Japan Online Shopping: "G-SHOCK" and "Gundam" Collaborated?
BANDAI NAMCO Games Inc. has decided to sell the limited number of models collaborated by Casio's world-wide popular brand watches, "G-SHOCK" and "Char Aznable", in the middle of March, 2015.
After 'G-SHOCK×GUNDAM', which commemorated "Mobile Suit Gundam"'s 35th anniversary and were sold this year, gained a good reputation, the next collaborated model, whose concept is 'Red Comet G-SHOCK', was designed as the image of the red mobile suit that Char Aznable pilots, with specifications that are included with a variety of their functions.
They adopted a black inversion liquid crystal with a red glossy body as its base color, performing Monoeye-style of a mobile suit only for Char, with pink to set it off.
The buckle is colored in special gold; the inversion liquid crystal emits the light, when the LED back light is activated.
The back cover having the carved seals of Char's silhouette and ZAKU only for Char, this item is expressed for Char Aznable's world view to the details.
Plus, it loads unique functions such as displaying the world 48 major cities' time or high luminance LED back light which helps you with seeing time clearly even in the dark, as well as the basic functions such as the alarm or stopwatch.
It's practical and useful and very functional!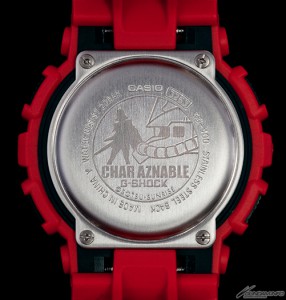 ※This item is very popular and only available through Japan online shopping.
Please note that we might not be able to get it, since it could be sold out only for a couple minutes.
The first price through the online sales service we offer is $260.