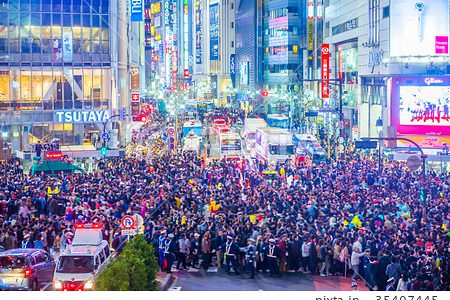 HALLOWEEN!!!
Hi y'all! Long time no see!!!
As you know, October 31st was Halloween! How did you spend your Halloween moment?? With friends? With family members??
When you hear the word "Halloween", I'm sure the image you're most likely you would think of kids going out for Trick or Treat or having house parties. However, in Japan, things are a bit different.
Shibuya Crossing in Tokyo is well known as the world's busiest pedestrian crossing, with as many as 3,000 people crossing at a time. Therefore, when Halloween comes, the world's busiest crossings will be filled with people in Halloween costumes and it is chaotic without a doubt.
If one of you out there reading this missed Halloween in Japan, don't worry! Cause another Halloween is coming next year! So why not use this year to plan what to wear and when to fly to Japan! HAHAHA