Christmas Collaboration between Pokemon and Mister Donut
Today, we would like to introduce a collaboration between restaurants and anime characters during the Christmas season in Japan.
Have you all heard of Mister Donut?
https://en.wikipedia.org/wiki/Mister_Donut
From various historical events, the store is not often seen in the U.S. or Canada.
However, in Japan, Mister Donut was first opened in 1970 by a company called "Duskin", and since then, about 1,000 Mister Donut stores have been in operation.
We introduce such a Mister Donut Christmas collaboration.
Pokemon x Mister Donut
Pokémon and Mister Donut collaborate every year, but this time it is a Christmas collaboration.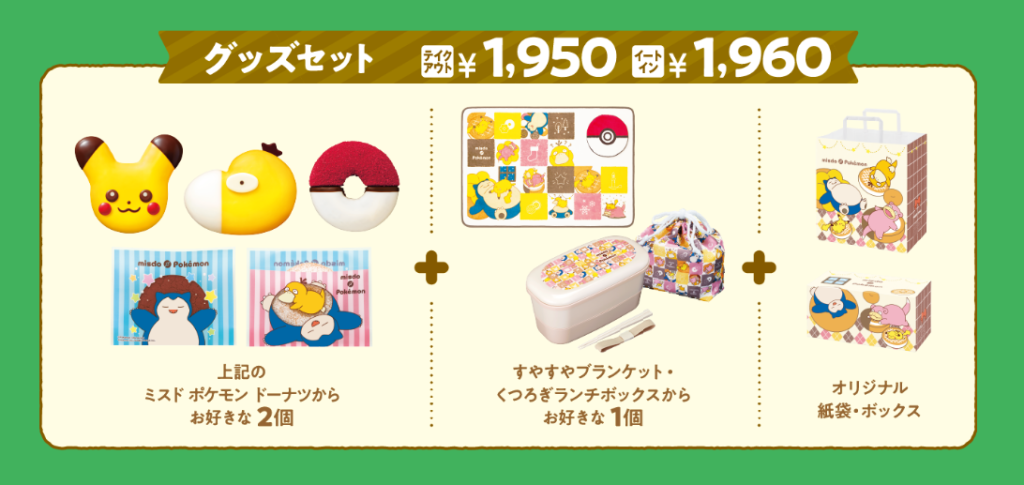 Here is this year's Pokemon x Mister Donut Christmas collaboration.
These sell out quickly every year.
Not only the donuts themselves, but also the packaging, paper bags, and other merchandise will be Pokémon-designed.
If you have a chance to visit Japan just in time for Christmas, please stop by Mister Donut.