Autumn leaves in November
November in Japan is a great time to enjoy beautiful Autumn leaves at many locations Winter illuminations which always starts around the end of November. The turning of leaves in Japan varies due to temperature, location and latitude. Therefore, the best time to experience Autumn leaves will be different every year. While the autumn foliage in many regions peak in November, in some areas that temperatures turn cold earlier, the leaves start changing their colors into orange, red, yellow sooner than warm area. In general, you can enjoy the autumn foliage from mid-September in Hokkaido to early December in Okinawa.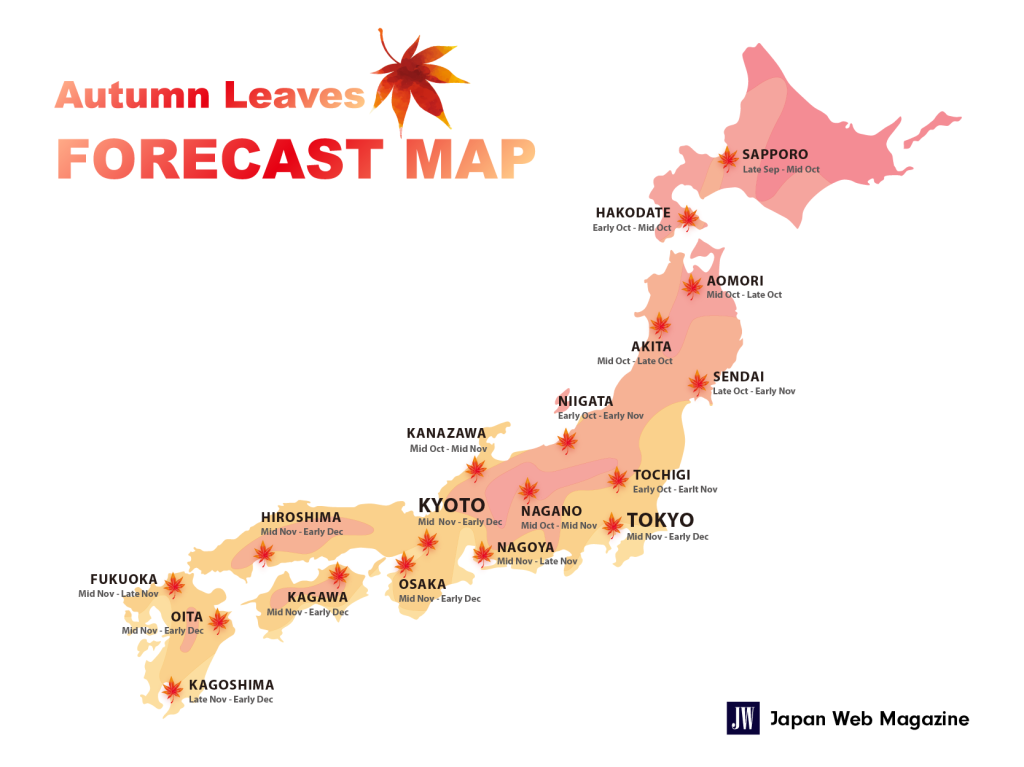 There are a lot places in Japan to enjoy the views but Kyoto is often considers as the best place to see impressive Autumn leaves in Japan, so there are always the large number of tourists come to Kyoto for Autumn leaves viewing.