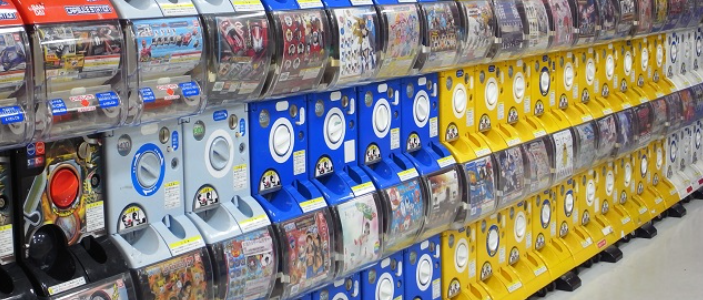 【The latest version】Very popular in Japan!! 5 Selected Anime Gashapon
Hello!
Today, we would like to introduce you to 5 selected Gashapon that are very popular in Japan.
I am sure everyone had the experience of playing Gashapon at least once in their childhood.
I used to look forward to playing Gashapon just once a month with the pocket money my parents gave me.
Nowadays, such Gashapon are popular not only among children but also among adults of all ages.
One of the reasons for this may be that anime which is very popular among adults as well came out into Gashapon.
In this topic, we carefully selected 5 items from our Gashapon lineup, focusing on anime that are popular even overseas.
All of them are new products that arrived recently! (as of June 2023)
1. ONE PIECE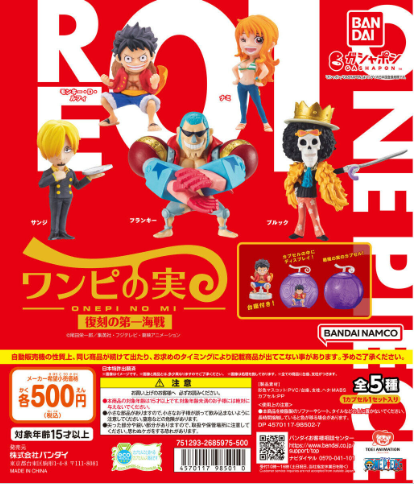 The first of the popular Anime Gashapon is 『ONE PIECE』.
This new product is a character from the "Straw Hat Pirates".
This deformed figure has been sculpted with the utmost attention to detail and balance.
Eiichiro Oda, the well-known author of "ONE PIECE" himself is a big fan of this high quality figure!
The capsule itself is made in the shape of "ONE PIECE Fruit", and can be displayed as it is or combined together!
It's a must for "ONE PIECE" fans all over the world.
2. Demon Slayer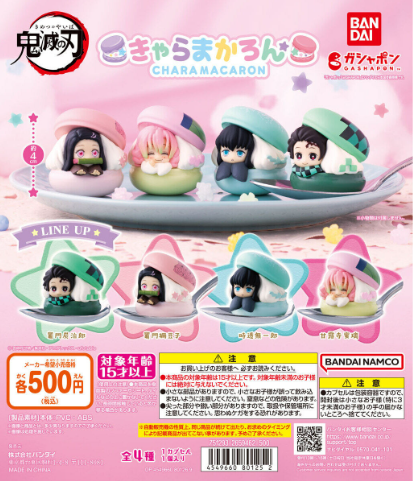 The second of the popular anime Gashapon is 『Demon Slayer』.
The new figure series "Charamacaron" are released! The characters are sandwiched between macarons.
The macarons are lovely designed to suit each character.
I like the choice of laid-back characters among the "Demon Slayer"!
3. JoJo's Bizarre Adventure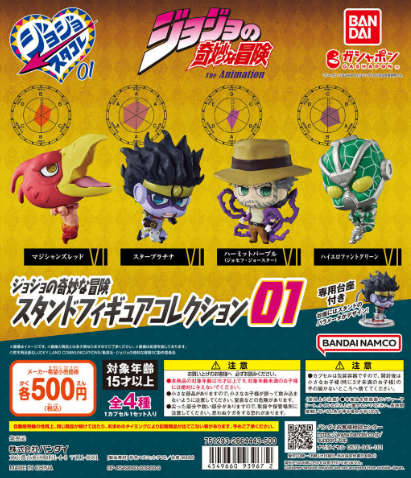 The third of the popular anime Gashapon is 『JoJo's Bizarre Adventure』.
This new product comes in the form of a figure with a three-dimensional stand!
A dedicated pedestal is also included that makes it easy to display the figure in a display case or on a desk.
The pedestal that designed the parameters of the stand is so cool.

Each character is made with a large face and small body, that is unbalanced and adorable!
4. Neon Genesis EVANGELION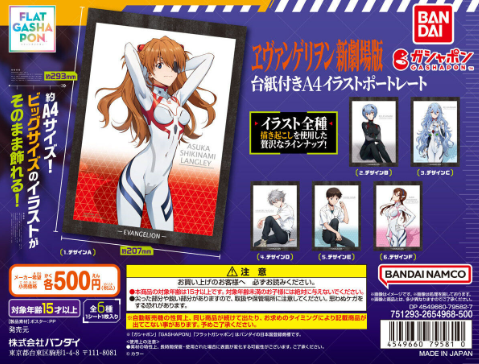 The fourth of the popular anime Gashapon is 『Neon Genesis EVANGELION』.
This new products are very cool illustrations that the characters are posing like models!
It is A4 size and comes with a mount, so it is large enough to display in your room like a poster.
It's also cool to carry it around in a clear file holder, so you can watch your collection anytime, anywhere.
5. My Hero Academia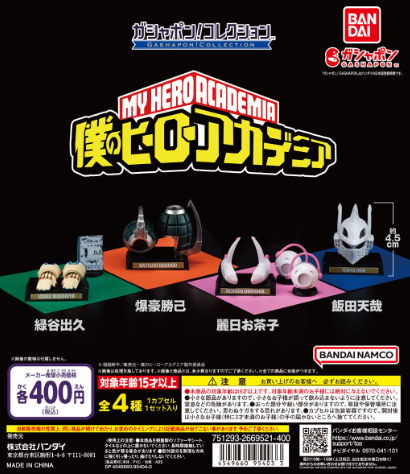 The final item of the popular Anime Gashapon is 『My Hero Academia』.
Up until now, characters themselves have been the main focus of the release, but this new product features the "items" used by the each characters!
Fighting scenes using cool weapons are one of the charms of "My Hero Academia", so this is THE THING to get for any true fan!
I hope that other items used by other characters will be released in the future!
Conclusion
Many of you may have known these anime introduced in this post, as they are famous not only in Japan but also worldwide.
They are Gashapon limited edition, so anime-loving collectors around the world must want to get them all.
We are going to continue to introduce new products on our blog and SNS as they become available. Don't miss it!
See you then.
For inquiries about our products, please contact us → https://www.musubi-jp.com/contact/